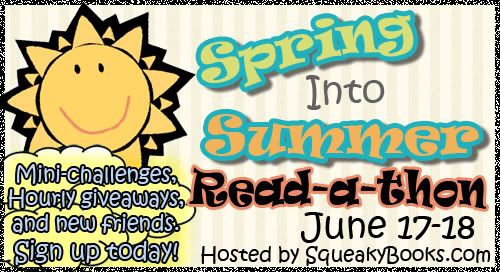 It is the perfect time for a read-a-thon, and since I have no plans for June 17th and 18th, I've decided to sign up for the Spring into Summer Read-a-thon hosted by Enna Isilee of
Squeaky Books
!
I plan on reading a few books that have been sitting around my room for a while that I just haven't had a chance to read. It's going to be fun!
My reading plan:
I plan to participate on:
BOTH DAYS
(hopefully quite a few hours both days!)
I plan to read:

At least 2 books, but hopefully 3
I hope to read:

A few books from the challenges on my "Challenges" page that I haven't gotten to yet.